by Mark Frauenfelder
dated: June 4, 2012
SOURCE: Boing Boing
Guido Mina di Sospiro and Joscelyn Godwin, authors of The Forbidden Book, wrote about five novels and their occult inspirations for Boing Boing:
How do you find works of occult fiction that are not just fantasies? We have just published one of them: The Forbidden Book, released as an e-book by The Disinformation Company. It is a murder mystery, a romance, a political conundrum, but above all an account of magick in action. We think of it as belonging to a rare strain of fiction by authors who actually know occult traditions and the philosophies behind them. That way the reader is not just playing "let's pretend" but learning some insights into reality that are potentially life-changing. See below for more about The Forbidden Book.
Here are some other novels that we admire: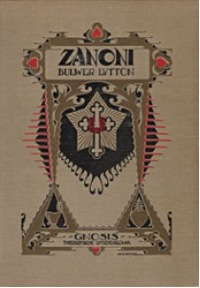 Zanoni, by Bulwer Lytton, is the premier occult novel of the nineteenth century. Lytton was a novelist and playwright, a dandy, a politician, and eventually a Baron. He is supposed to have been initiated into a German Rosicrucian order, and to have been in the Orphic Circle, a London group that used child clairvoyants. Dickens and Disraeli were his friends, but they didn't follow his arcane interests. For instance, they weren't with him when French occult author and ceremonial magus Eliphas Levi, in Lytton's presence, evoked the spirit of the Greek Neopythagorean philosopher Apollonius of Tyana on a London rooftop. Zanoni is a description of initiations by one who has evidently passed through them. It is famous for introducing the themes of the "Dweller on the Threshold" who tries to block the aspirant's path, and the "augoeides" or luminous self. The novel tells about two men who have gained the secret of eternal life. One of them is content to rest on the accumulated wisdom of his 5,000 years, but Zanoni voluntarily gives up his immortality. He finds that human love is more precious still, even though death is its inexorable price.